INSPIRE holds high-level workshop in Berlin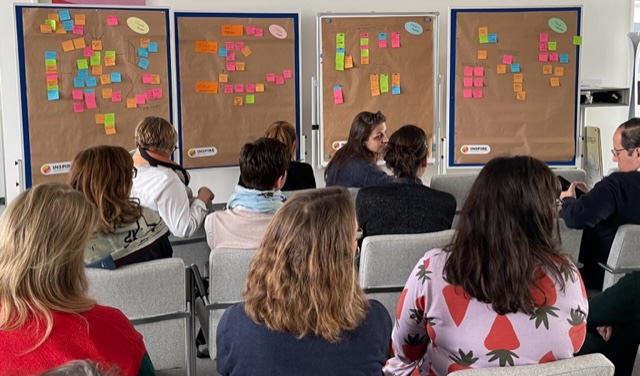 How does the future look like for gender equality in research and innovation? 
The simple answer is that the future will look however we make it look. If we join forces, coordinate our efforts, and are persistent in our approach, we will create a more inclusive research and innovation environment. And sometimes visualising a future in which our goals are achieved can boost our motivation, give birth to new ideas, and bring us closer to where we want to be...
Which is exactly what the INSPIRE team has been on track to do. We started off our list of exciting events for 2023 on the right foot, with a workshop in Berlin that gave the participants a chance to explore their creativity and reflect on their vision for the future. 
The event, which took place on 19 April 2023, gathered 28 participants from key policy stakeholders, who were encouraged to re-imagine an inclusive, gender equal future for research and innovation. They discussed, exchanged ideas and stories of change, and took part in the various activities prepared by Dr Carolin Ossenkop and Dr Claartje Vinkenburg from Portia, our partner.