INSPIRE team reunites in Ljubljana for its second project meeting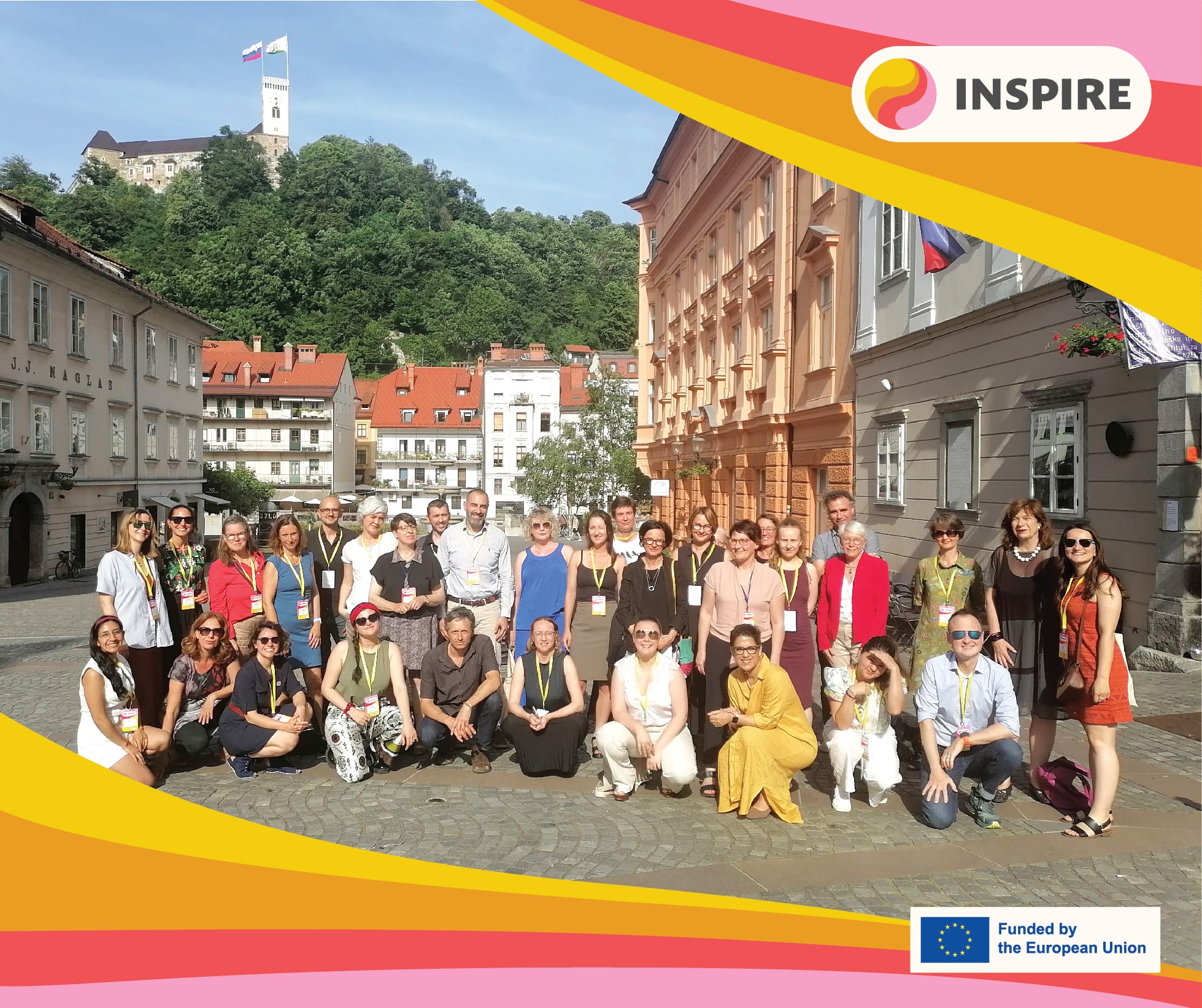 A little update from our team: we've just got back to our homes after a few days in Slovenia, as the INSPIRE team had the opportunity to meet again in person, and this time right in the heart of Europe, in green and charming Ljubljana! The meeting was hosted by our partner, the Research Centre of the Slovenian Academy of Sciences and Arts ZRC-SAZU, and it took place between 20 and 22 June. 
In the digital age we live in, there is nothing easier than organising a quick Zoom meeting to update each other on what we have been working on - but no screen can replace real, face to face connection, and we are truly grateful to be able to do this every once in a while and build connections that go beyond our shared mission! Right from the get-go, this meeting had a clear purpose: to discuss key research findings, present ongoing activities to the team, and plan the next steps in the project that will help us get closer to our ultimate goal of building a centre of excellence for inclusive gender equality in R&I. 
We spent the first day diving deep into the concepts of inclusion and intersectionality, exploring their connection to diversity, power relations, privilege, and equality policies. We also discussed the outcomes of monitoring gender equality plans across Europe. These engaging conversations sparked a fruitful brainstorming session, addressing questions ranging from who produces the knowledge (necessary to achieving inclusive gender equality) to the ways to deal with resistance factors and communicating better our goals.
Day two kicked off with a little energiser: we all stood up in a circle and reflected on the most valuable takeaways from the previous day's discussions and what we would be taking home with us and use to enhance our work. We then went on to discuss our Knowledge & Support Hubs (with a well-deserved "Thank you" to each KSH team for presenting their progress and findings) and set up the bases for the services we will provide: support packages, communities of practice, and online training courses. The leaders of every Work Package received valuable feedback from their peers and these tips will help guide and support their work for the upcoming months. We were also very grateful for the presence of our esteemed Advisory Board members (you will get to meet them soon on our website!), whose feedback made a big impact among ourselves and helped us be even more aware of the importance of our mission.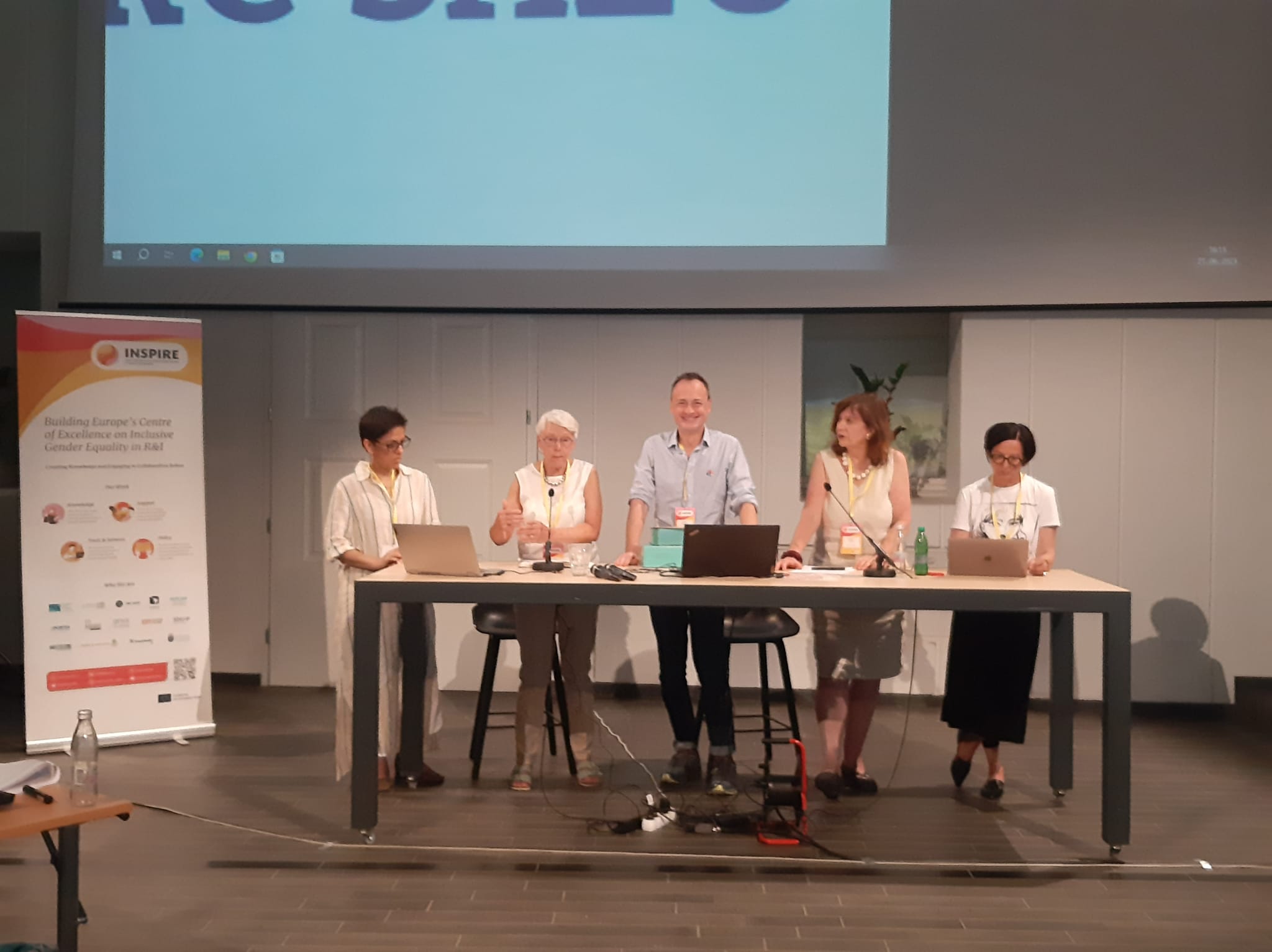 Last but not least, on the third day, our focus turned to the project's case studies on intersectionality, the impact of gender equality plans, and gendered innovations. These discussions further improved our understanding of what needs to be done next on our path. 
After these three intense and productive days in Ljubljana, where we could really witness the power of collaboration, we are thrilled to embark on the second year of the INSPIRE project. Stay tuned for more exciting updates as we proceed with our work!